The Leader in urban, rural and CAH Hospitalist Programs.
Hospital Care Group is leading the way in providing innovative hospital medicine solutions to urban, rural, and critical access hospitals.
Established in 2012, Hospital Care Group has moved quickly to become a premier provider of hospital medicine services.
HCG is physician-owned, physician-led, and physician-run.
At the core of our company culture is a philosophy of "the less bureaucracy, the better".  We are large enough to serve any size hospital, yet small and nimble enough to act fast and move fast.
We are dedicated and determined with a real passion for meeting and exceeding all expectations on delivering high-quality, high-value hospitalist programs to hospitals.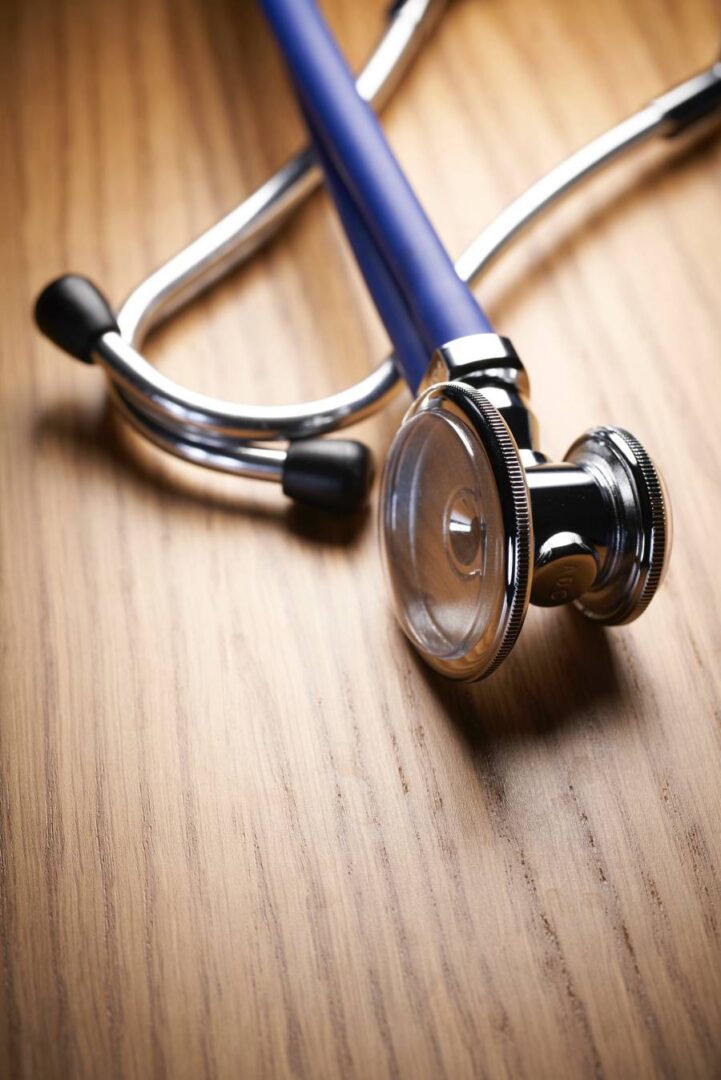 Transforming the way small hospitals deliver inpatient care.
Our Mission

To bring high-quality, cost-effective hospital medicine solutions to urban, rural, and critical access hospitals.

Our Vision

To transform the way hospitals deliver inpatient care to their patients.
Our Core Values

Outstanding Quality.
Remarkable Service.
Sustained Excellence.
Constant Innovation.
Exceptional Teamwork.
A Market Leader Established in 2012.
2007
Dr. Khurrum Shaikh becomes Hospitalist Program Medical Director for the Parkview Health System, the leading hospital system in Fort Wayne, Indiana.  At Parkview, Dr. Shaikh takes the hospitalist program from startup and builds it into a significant hospitalist service, treating over 120 inpatients per day at two large hospitals.
2011
Dr. Shaikh sees that although hospitalist programs were successful and prevalent in large hospitals and urban areas, smaller community hospitals, and critical access hospitals were in dire need of finding solutions.
April 2012
Dr. Shaikh teams up with Mark Drapala, a hospital executive who also saw, from the first-hand experience, the difficulty smaller hospitals had implementing high-quality, cost-effective hospitalist programs.
October 2012
Together, Dr. Shaikh and Mr. Drapala launched the Hospital Care Group, P.C. (HCG), with the mission of providing high-quality, high-value hospital medicine solutions to hospitals in need.  Almost immediately, Hospital Care Group contracts with its first client - Cameron Memorial Community Hospital in Angola, Indiana, and Community Memorial Hospital in Hicksville, Ohio.  At Cameron, HCG pioneers a tiered-pricing payment structure.
November 2012
HCG pioneers a Transitional Hospitalist Program at Mercy Defiance Clinic in Defiance, Ohio. This program provides on-site nighttime hospitalist coverage as well as weekend and vacation coverage.
August 2013
HCG pioneers a Joint Hospitalist Program with Fulton County Hospital in Wauseon, Ohio.  HCG teams up with Fulton's employed hospitalist to provide a complete hospitalist solution.
May 2014
HCG contracts with its first urban hospital, Dupont Hospital in Fort Wayne, Indiana.  Dupont is part of the Lutheran Health Network, northeast Indiana's largest health provider and Community Health Systems, the parent organization with over 100 acute care hospitals nationwide.
December 2014
HCG establishes a Joint Hospitalist Program with Van Wert County Hospital in Van Wert, Ohio.  HCG creates a unique joint employment partnership with the hospital's hospital-employed internist.
January 2015
HCG implements Ingenious Med's mobile charge capture system to create a seamless billing system from the bedside to the payor.
March 2015
HCG contracts with Mercer Health in Coldwater, Ohio, to establish Mercer's first hospitalist program.
April 2015 
HCG contracts with St. Joseph Hospital in Fort Wayne, Indiana.  St. Joseph is also part of the Lutheran Health Network.  St. Joe's will be HCG's largest program, with the hospitalist program seeing over 30 patients per day.
June 2015
HCG contracts with Adams Memorial Hospital in Decatur, Indiana, to support their existing hospitalist program by adding one additional physician to their service.
November 2015
Wood County Hospital becomes HCG's tenth hospitalist program.  Wood, located in Bowling Green, Ohio, maintained a robust hospitalist service before turning to HCG to implement its brand of high-quality hospital medicine. The Wood program will employ four hospitalists and two mid-level providers.
May 2016
HCG contracts with Bluffton Regional Medical Center in Bluffton, Indiana.  Bluffton is the third Lutheran Health Network hospital HCG provides hospitalist services to.
March 2017
HCG and Wayne HealthCare in Greenville, OH agree to have HCG take over their hospitalist program starting October 1, 2017.  The Wayne service will include four hospitalists and two mid-levels.
August 2018
HCG assumes responsibility for the adult inpatient psychiatric service and Generations inpatient unit at St. Joseph Hospital, Fort Wayne, Indiana.  HCG creates a unique model of Psychiatrists teamed with inpatient psychiatric N.P.s to staff the two units.
February 2019
HCG employs two inpatient Psychiatrists to provide services at St. Joseph Hospital's Adult Psychiatric Unit. The Psychiatrists will oversee the functioning of the Psych NPs and Generations Unit at St. Joseph.
November 2019
HCG adds a nighttime NP service to Fulton County Hospital in Wauseon, OH. The nighttime NP service will support the existing hospitalist program at Fulton.
July 2020
HCG provides nighttime Psych NP support to Parkview Behavioral Health (PBH). HCG places twoo mental health NPs on-site at Parkview Randallia Hospital.
October 2020
HCG moves into its new corporate office in Fort Wayne, IN. HCG will occupy 2,500 sq ft of the 10,000 sq ft building that was built to house HCG, an outpatient medical clinic, and other services.
October 2021
HCG goes lives with its state-of-the-art billing system. HCG partners with Athena Health to implement Athena's robust professional billing software.
November 2021
HCG starts an Inpatient Psychiatric Consult service with Lutheran Health to provide inpatient psych consultations to Lutheran Downtown Hospital and Lutheran Hospital's transplant program.
January 2022
HCG partners with Lutheran Health and provides outpatient clinic space for LHN's primary care physician office in HCG's corporate office building.
January 2023
HCG partners with Acadia Health to provide medical and psychiatric professional staff at Acadia's new 125-bed Maple Heights Behavioral Health Hospital in Fort Wayne, IN
November 2023
HCG takes over the Hospitalist service at Wilson Health in Sidney, Ohio. The service includes full-time HCG physician and NP staff to run Wilson's inpatient program.
It is at the core of what we are all about.
At Hospital Care Group, we clearly understand our role --- to take your inpatient admissions and treat them with great care and outstanding customer service.
We understand that we are at your facility to make sure that every patient that can stay in your hospital does and that we fully meet the inpatient medical needs of your referring physicians.
We love taking your referring physician admissions, even if the physician doesn't regularly use our hospitalist service.
Also, we will not turn away any patient that is presented to our service. If the admission is suspect, we first admit and care for the patient, and later we will work within your case management framework, as well as communicate through the appropriate administrative and medical staff channels, or directly with the referring physician, to ensure that all admissions are appropriate.
We are all about saying "YES!".
Our Leadership. Committed & Passionate Experts.
President and Chief Medical Officer
Dr. Shaikh is the former Medical Director of the Parkview Regional Medical Center's Hospitalist Program in Fort Wayne, IN.  Dr. Shaikh started the Parkview Program in 2007 and was the key driver in building it into a major hospitalist service seeing over 120 patients per day at two large hospitals.  Dr. Shaikh is board-certified in Internal Medicine and completed his residency at the Medical College of Ohio.  Dr. Shaikh holds a firm belief that high-quality, comprehensive hospital medicine should not be exclusive to large hospitals and tertiary centers.
Chief Executive Officer
Mark Drapala has over 35 years of executive leadership experience at hospitals in both the Midwest and West Coast.  He has been administratively responsible for hospitalist programs since 2007 and has implemented programs for both large and small hospitals.  Mark received his Master's degree from the University of Michigan.  Mark knows it takes real "value-based" innovation to meet the unique needs of hospitals and provide effective inpatient programs in a cost-effective way.
Hospital Care Group Privacy Policy
This privacy policy sets out how the Hospital Care Group ("HCG") uses and protects any information that you give when you use the HCG website.
HCG is committed to ensuring that your privacy is protected. Should we ask you to provide certain information by which you can be identified when using this website, then you can be assured that it will only be used in accordance with this privacy statement.
HCG may change this policy from time to time by updating this page.